Glass Silicone Vacuum Bag For EVA Laminating Oven
Deer Hunter has been focusing on manufacturing glass silicone vacuum bag using their own high test strength silicone sheet material. As the leading silicone vacuum bag supplier, our products are well known to retain their elasticity, hardness and temperature resilience even under the most demanding conditions.
The easy to use vacuum bags feature a robust, three-stage locking design, which ensures a repeatable/leak-proof vacuum seal. This state-of-art three-channel sealing technology eliminates costly repairs commonly experienced with zipper-type bags.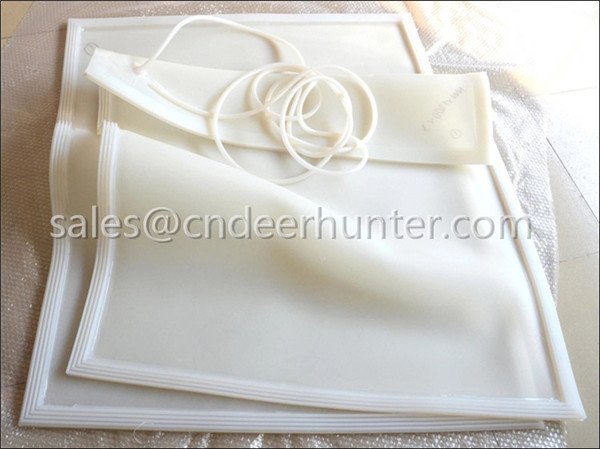 The glass silicone vacuum bags come complete with a ball valve and 4mm*4mm mesh size Teflon PTFE breather sheets for quick evacuation.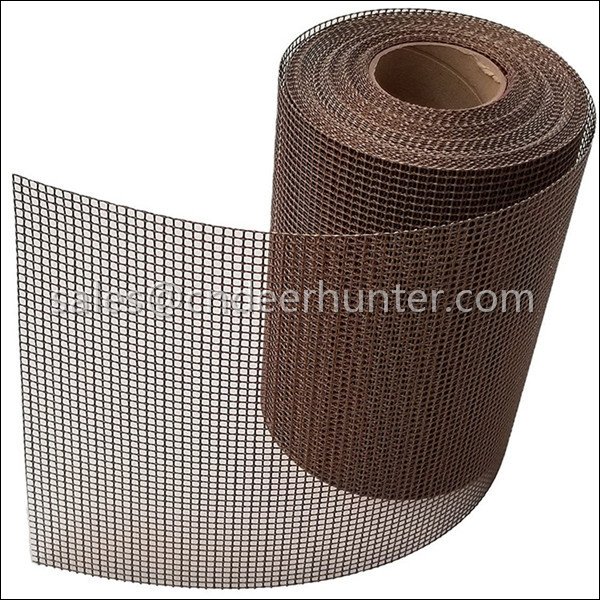 The Teflon mesh sheet is the ideal tool to help to vacuum during the production of laminated safety glass, use the Teflon open mesh sheet between the laminated glass in silicone vacuum bags. Teflon coated fiberglass mesh has 4mm x 4mm mesh hole for quick air movement during vacuuming, and at the same time offer quick releasing and protect silicone vacuum bags from breaking by the sharp corner of the glass.
Material Specifications of Vacuum Bags for Laminated Glass
| | |
| --- | --- |
| Material | Silicone 50 |
| Color | Translucent and Blue |
| Surface | Textured/Smooth |
| Tensile Strength | 9.5MPa |
| Tearing Strength | 32N/mm |
| Material Hardness | 50±5 Shore A |
| Elongation at Tear | 650% |
| Compression set | ≤8% |
| Max. Temperature | 250°C (482° F) |
| Maximum Glass Width | 3300mm (130") |
| Maximum Glass Length | no limits |
| Silicone Thickness | 3mm (0.12") |
| Thickness Tolerance | ± 0.4mm (0.016") |
And you can also download the technical data sheet as below to get more information about our silicone vacuum bag for lamination glass: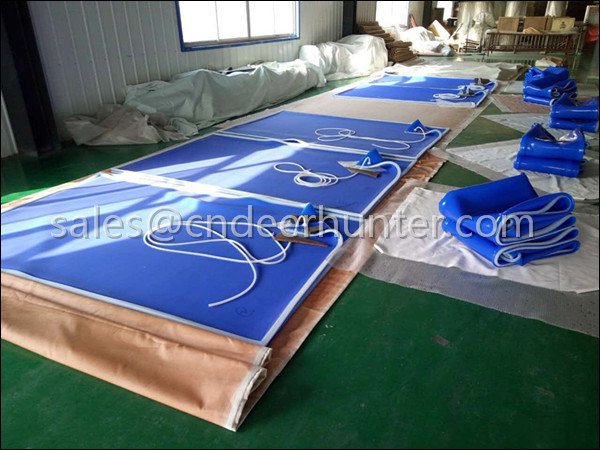 Features and Benefits
(1) Reusable, durable, cost-saving design.
(2) Bags can be opened on all four sides. The top may be removed entirely for easier loading.
(3) Three-stage interlocking vacuum seal, robust, long-lasting - no costly zipper repairs, ever.
(4) Choose high tear strength silicone material shore A 50 with 650% elongation.
(5) Bags come ready to use with one breather sheet and one vacuum valve.
(6) Bags are custom made to meet your size requirements up to a maximum glass width of 3300mm (130").
(7) High-temperature resilience of up to 250°C (482° F).
(8) Production time is usually 7-10 days.
Information We Need For Quoting
* The thickness of glass laminate.
* Maximum glass dimensions OR Outside dimensions of the bag.
For the glass lamination field, you have found the right co-worker. With the precision of Chinese design, Deer Hunter offers you the best glass silicone vacuum bag that will help you get the right products. As one of the leading silicone vacuum bags manufacturers in China, we know that your production has specific needs. The materials we provide you must be strong, long-lasting, and fit for your task. That's one reason why we focus on technical applications – it allows us to give you the maximum performance you need in a vacuum silicone bag.
And you can contact us by email at sales@cndeerhunter.com
Mobile/Whatsapp/Wechat: +86-13823789007
Skype: FULLCHANCE100