Silicone Membrane Sheets For Vacuum Press
Deer Hunter is a professional silicone sheet manufacturer in China. Our silicone membranes feature high tear strength and come in all sizes, making them perfect for vacuum forming applications across a variety of industries, such as aerospace, automotive and composite.
Our experienced specialists are available to offer additional advice tailored to the customer's needs. If you're looking for durable and high temp silicone vacuum membranes, Deer Hunter has what you need!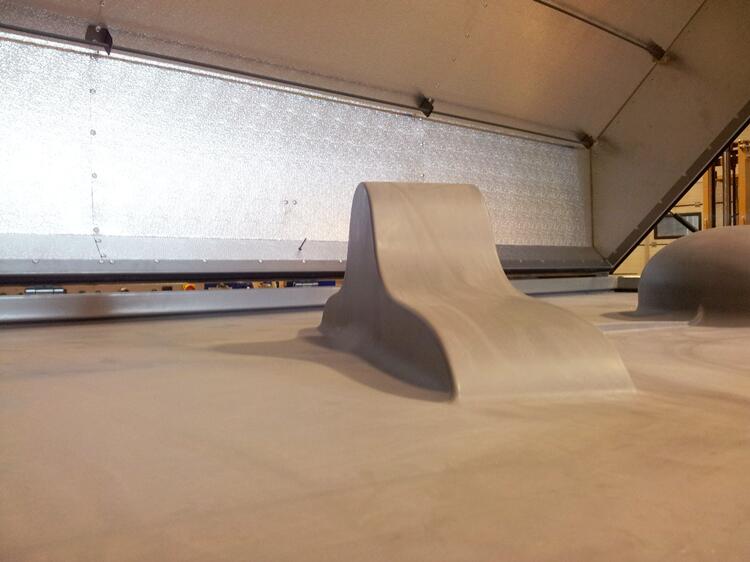 Silicone Vacuum Sheets FAQs
Need answers? Look no further. Here you'll find an FAQ section with the most commonly asked questions from our customers. If your query remains unaddressed, don't hesitate to get in touch with us for more information.
(1) What are your standard colors?
- Our default color is transparent grey. No matter the color, it does not affect the quality of the material, making it easier to distinguish between different material durometers and suppliers.
(2) Can you do other colors?
- Some of our customers have differing preferences when it comes to color mixtures. Some prefer certain colors more strongly than others. Plus, we offer a variety of tints such as translucent, gray, blue, red and more.
(3) What's better, a smooth or a textured surface?
- It depends on what works best for your application. Some customers need a smooth surface for high-gloss finishes. Some prefer a textured or matte surface toward the heating plate for improved heat transfer. Some use the textured or matte surface down toward the foil to get a slightly different sheen on their foil or to prevent darker foils from scuffing.
(4) We call it a sheet, but other suppliers keep calling it a membrane and now you're telling me some others call it a diaphragm! What's the real name?
- Just call it whatever you like, and we'll know what you mean. Although there are various names for the same product, we are able to figure out your needs and help you get the best product for your application.
(5) Do you have a technical data sheet to download to compare with the other silicone sheet suppliers?
- Please check below.
Our silicone vacuum membranes are highly versatile products, known for their excellent durability and resistance. They are perfect for vacuum forming solid surfaces, furniture production, and veneer lamination of cabinet doors. Their high flexibility and abrasion resistance make them a preferred choice among many industries.
And you can contact us by email at sales@cndeerhunter.com
Mobile/Whatsapp/Wechat: +86-13823789007
Skype: FULLCHANCE100