Reusable Silicone Vacuum Bag With New Design Simply-equipped Seal Edge For EVA Glass Furnace Lamination Machine
The reusable silicone vacuum bag is mainly used to pack the glass sheets and EVA films and decorative inserts and provide the vacuum inside for the proper laminating process.
A bag set consists of 2 silicone blankets connected by our new design interlock seal profile. There are silicone tubes fixed to each part of a bag to provide the connection between the reusable vacuum bag and vacuum pump.
Reusable Silicone Vacuum Bag For Glass Laminating Machine U-Shape New Design Silicone Seal For Vacuum Bags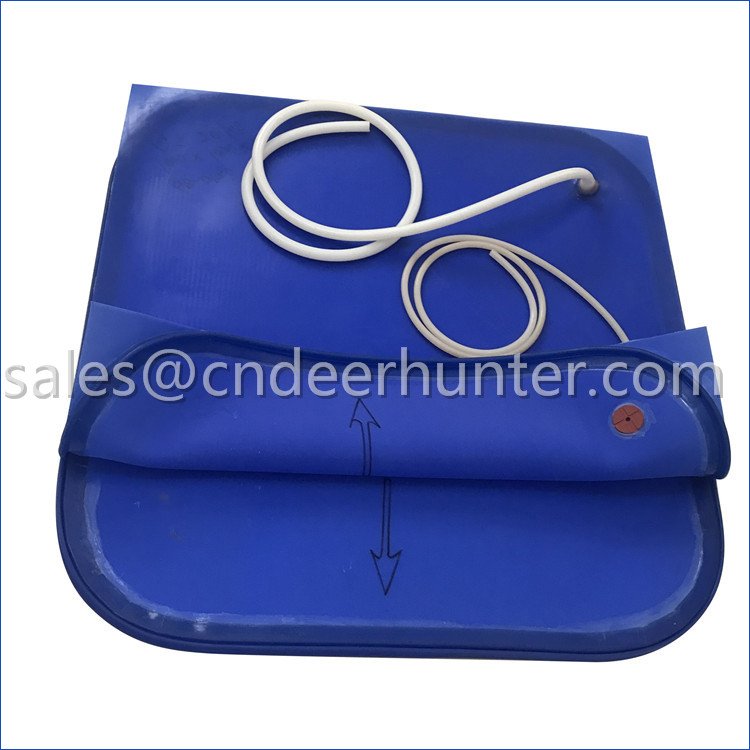 Advantages of new reusable silicone vacuum bags:
* They are universal and can be used in the furnace by any manufacturer.
* Each bag is produced with size according to the customers' needs and requests.
Vacuum bagging system hardware
(1): Top layer and bottom part silicone membranes
| | |
| --- | --- |
| | |
| 80%-90% of customers prefer this layer as the top part | Bottom part |
* The major part for our reusable silicone vacuum bags is flat silicone membranes of high resilience and heat resistance at temperatures up to 250°C. A vacuum silicone bag consists of 2 pieces with this new design sealing edge profile and perfectly fits flat components of glass. The glass panel is placed at the bottom part of the bag, and the other part is attached on top.
Product Properties

Standard Thickness

3MM

Width * Length

On requests

Maximum Service Temperatures

250ºC

Color

Transparent and Blue

Hardness

50 (Shore A)

Tensile Strength

9.5MPa

Tearing Strength

32N/mm

Elongation at break

650%
* Colors never impact on the quality.
* Working area is usually textured surface and outside is smooth side.
| | |
| --- | --- |
| | |
| High Temp Silicone Vacuum Bag - Blue Color | Transparent New Reusable Bags |
(2): New design simply-equipped sealing edge
* The simple interlocking silicone seal profile is designed to locate and close with ease.
| | |
| --- | --- |
| | |
| 80%-90% of customers prefer to bond Male head on the top part | Female head for silicone seal profile |
(3): Vacuum nozzles
* How many nozzles do you want for a bag? Only 1 port, 2 ports or more, please advise firstly.
* Nozzle position is usually on one of the four corners.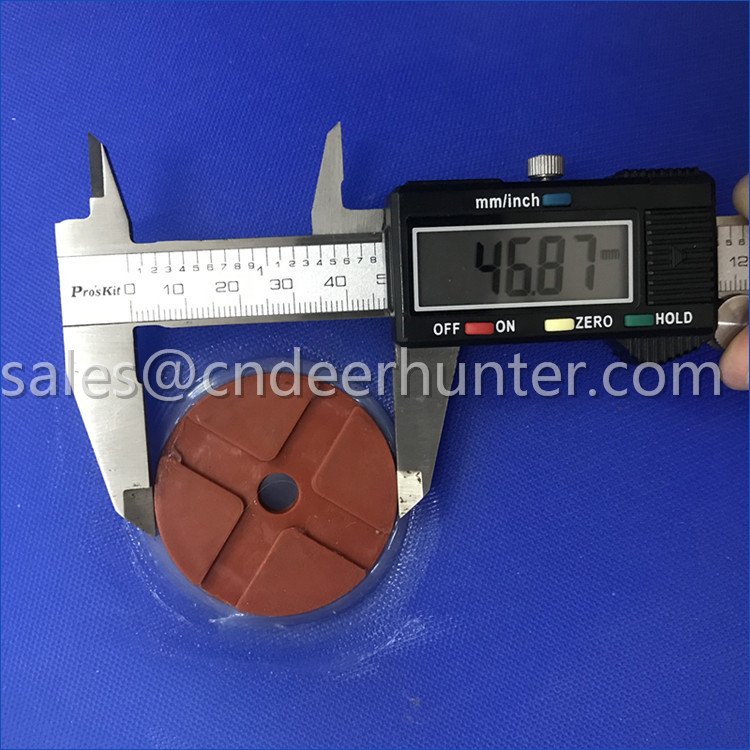 (4): Vacuum hoses
* Usually 2M long each hose
* Two types for your selection - "OD12mm & ID6mm" and "OD20mm & ID10mm"
70%-80% of customers prefer OD-12mm and ID-6mm Silicone Vacuum Hose

20%-30% of customers ever choose OD-20mm and ID-10mm Silicone Vacuum Tube
(5): Silicone sealants
* Silicone sealants play a vital role in bonding all accessories together and its high temperature resistance can be up to 250 degrees Celsius.
Benefits include:
* Reusable system saves time compared to traditional consumable lay up
* Decreased material waste
* Reduced risk of operator error
* Cost effective versus traditional consumables over the life of the bag
* Bespoke bags manufactured to customer's exact requirements
* Maintenance and repair service available
How to seal the silicone for vacuum bags?
* It's a very easy step. There will be arrow marks guiding you to seal the top layer and the bottom part together. Pleas see below:
Remarks
(1): To repair the bag in the case of its cut or damage we recommend using a special kit consists of glue and silicone plates.
(2): Our factory is used the best silicone gel to produce silicone vacuum bag not reclaimed materials.
(3): The 2-parts silicon vacuum bag and our silicone membranes are offered in different sizes. We manufacture our products according to your individual measurements and requests. Please let us know your Max Glass Size, as we want your real working area.
In general, a reusable silicone vacuum bag is a long life and a reusable product. It is made of a good silicone rubber sheet used for laminating glass, so it is also called new reusable bags or reusable vacuum bags. It is essential in glass lamination. It is very important to vacuum the air between the EVA film and glass with a vacuum machine. Make sure NO AIR in the bag. It could prevent gum spilt on the machine. Our high-quality silicone vacuum bag can reduce substandard product waste. As the leading silicone vacuum bag manufacturer in China, Deer Hunter will make every effort to help you get the right products.
And you can contact us by email at sales@cndeerhunter.com
Mobile/Whatsapp/Wechat: +86-13823789007
Skype: FULLCHANCE100