Silicone Membranes 40 Shore A For Vacuum Forming Presses
DEER HUNTER - Make Your Solid Surface Ideas Come True
Our silicone membranes are constructed to suit a variety of vacuum forming applications. The specially formulated materials used in their composition provide them with properties such as temperature resistance and elongation, enabling intricate designs to be efficiently formed. The membrane silicone has been used across numerous industries, including automotive and aerospace, by utilizing them with vacuum presses for thermoforming solid surfaces, wood laminations, and composite materials. Visit our page for details and contact us for tailored advice on choosing the best solution for your needs.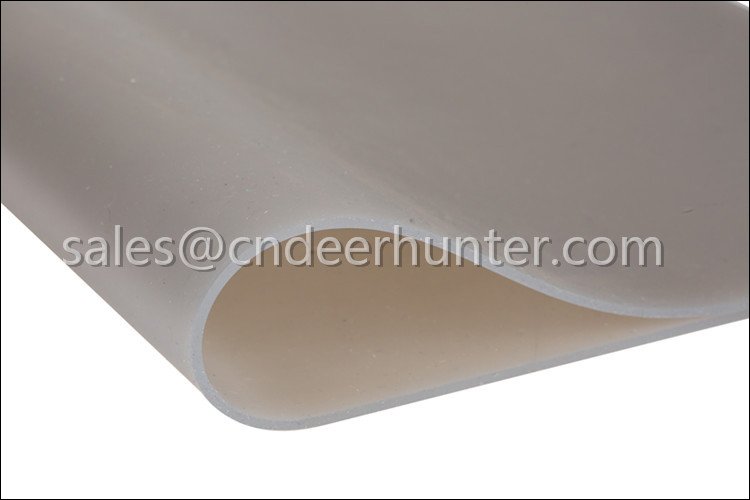 Silicone membrane for vacuum forming with smooth surface finish
Looking for a durable, temperature-resistant and high elasticity material? Silicone membranes may be the solution!
These membrane sheets can help form intricate shapes with better accuracy and quality. Used in vacuum presses, they are popular in thermoforming projects such as solid surface forming, wood lamination, and even in aerospace and automotive composite industries. Our team of specialists can provide tailored advice on suitable silicone membranes; check out our products now to learn more!
High strength silicone vacuum membranes
We offer high tear strength silicone membranes for large moulds and components to press up to 1 m in height. Please contact us for tailored advice.
IN STOCK - Available per linear meter
Descriptions
Both sides of the membrane are smooth. It is characterised by high stretchability. High resistance to high temperatures.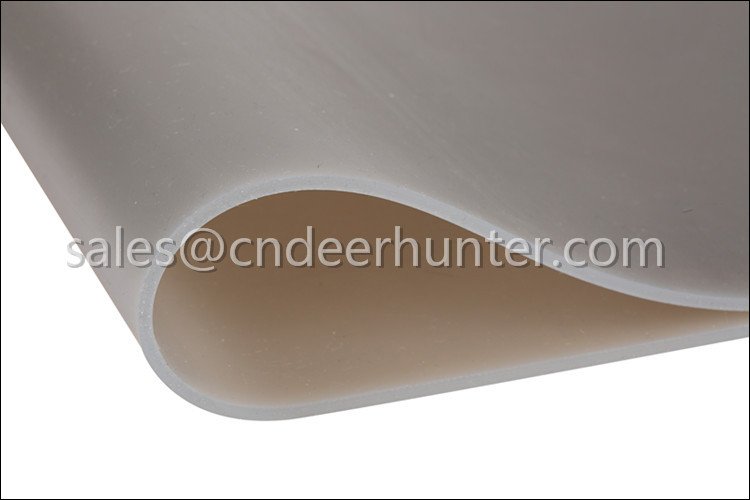 Silicone membranes for all types of vacuum membrane presses with working temperature till 250°C. Elasticity, till 860%. Optimum combination of strength and elasticity.
Silicone membranes for thermofoil cabinet doors with a one-side textured finish
Silicone membranes are an ideal solution for achieving precise and uniform forming results when heat pressing thermoplastics, solid surfaces, and similar composite materials. They offer superior air evacuation because of their texturized surface that ensures the highest quality sublimation with the Vacuum Heat Presses. Additionally, silicone membranes feature excellent heat resistance properties and a textured finish that make them very suitable for vacuum heat presses which require constant air evacuation.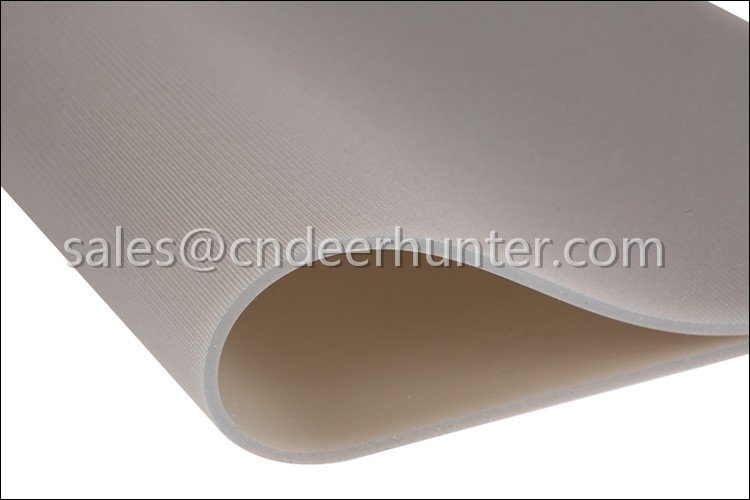 Technical Data:
Model No.:

DH2211 - high tear strength

DH2111 - standard tear strength

Thickness, mm:

1, 2, 3

1, 2

Thickness tolerance, mm:

+/- 0,2

+/- 0,2

Width, mm:

Max up to 3800mm

Max up to 2800mm

Length, m:

On request

Density, g/cm3:

1.25 ± 0.05

1.25 ± 0.05

Tensile strength, Mpa:

11.5

9.0

Hardness, ShA:

40 ± 5

50 ± 5

Elasticity, %:

860

480

Tear strength, N/mm:

45

30

Working temperature, °C :

from -60 till +230, max +250

Color:

Transparent grey

Transparent white

Surface:

Smooth

Smooth
* Most customers now prefer DH2211 as their silicone membrane for vacuum presses.
* "Give the people what they want" - Custom-made thickness, width and length are available.
* The color does not impact the quality; it is really just to make it easier to distinguish different material durometers or product characters.
Applications - Innovative solutions at your fingertips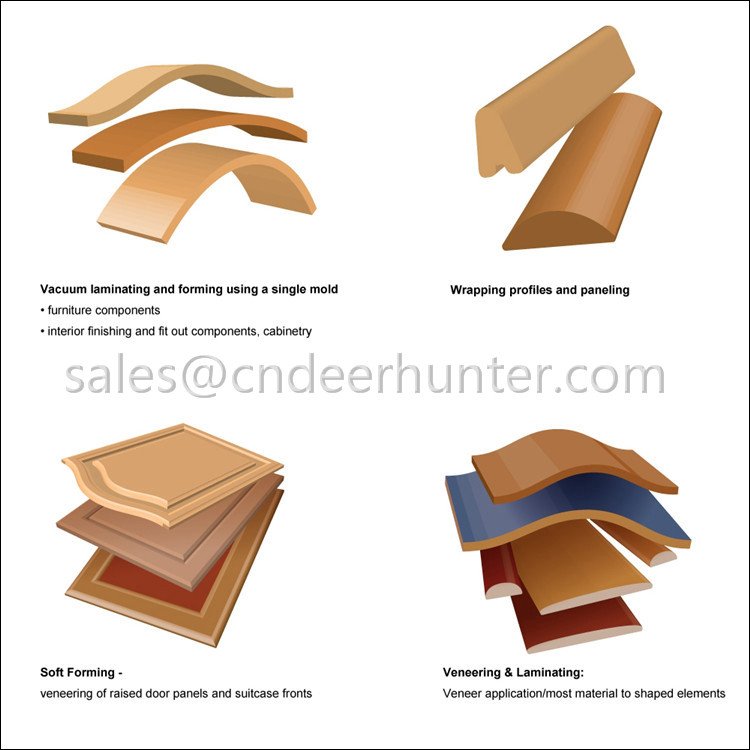 Laminating of foil, veneer, production of triplex, thermoforming of solid surface and thermoplastic materials.
Vacuum laminating and forming using a single mold
* furniture components
* interior finishing and fit out components, cabinetry
Wrapping profiles and paneling
Soft forming
veneering of raised door panels and suitcase fronts
Veneering & Laminating
veneer application/most material to shaped elements
Widely-Used Vacuum Press Membranes from our regular customers
1600 x 18000 x 1mm
1600 x 12000 x 1mm
1500 x 12200 x 2mm
1500 x 18500 x 2mm
1500 x 18000 x 2mm
1660 x 25000 x 2mm
3000 x 5200 x 2mm
1500 x 12000 x 3mm
1500 x 15200 x 3mm
1500 x 9200 x 3mm
1700 x 12000 x 3mm
1800 x 10000 x 3mm
1800 x 11500 x 3mm
1800 x 13000 x 3mm
1800 x 13200 x 3mm
1850 x 7400 x 3mm
2000 x 6600 x 3mm
2000 x 6700 x 3mm
2000 x 7600 x 3mm
2300 x 4300 x 3mm
3300 x 4900 x 3mm
3500 x 9000 x 3mm
Deer Hunter is your professional partner for the purchase and production of high quality silicone membranes for vacuum presses. Let our expertise and superior products help improve your quality, productivity, and bottom line. Check out the wide range we have to offer – and feel free to contact us for solid advice in determining exactly which thickness will work best for your application.
And you can contact us by email at sales@cndeerhunter.com
Mobile/Whatsapp/Wechat: +86-13823789007
Skype: FULLCHANCE100