PTFE BBQ Baking Dish For Grill Reusable Teflon Barbecue Mesh Mat
Do you like having a barbecue party with your friends?
This item is a PTFE baking dish that is manufactured with PTFE coated fiberglass mesh fabric for nonstick and safe use. Both sides are available. You can place it on the grate and roast the food. You will enjoy your delicious food with this great accessory.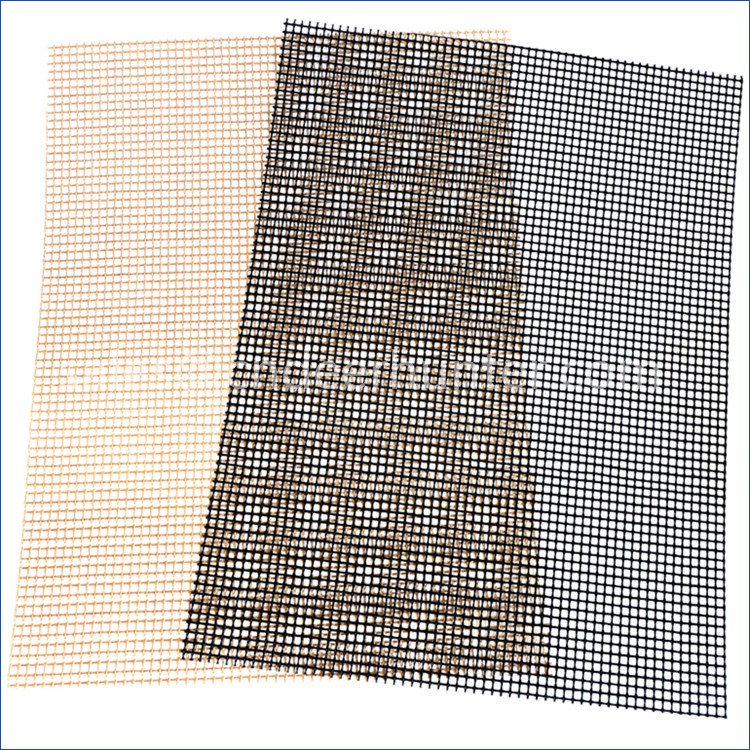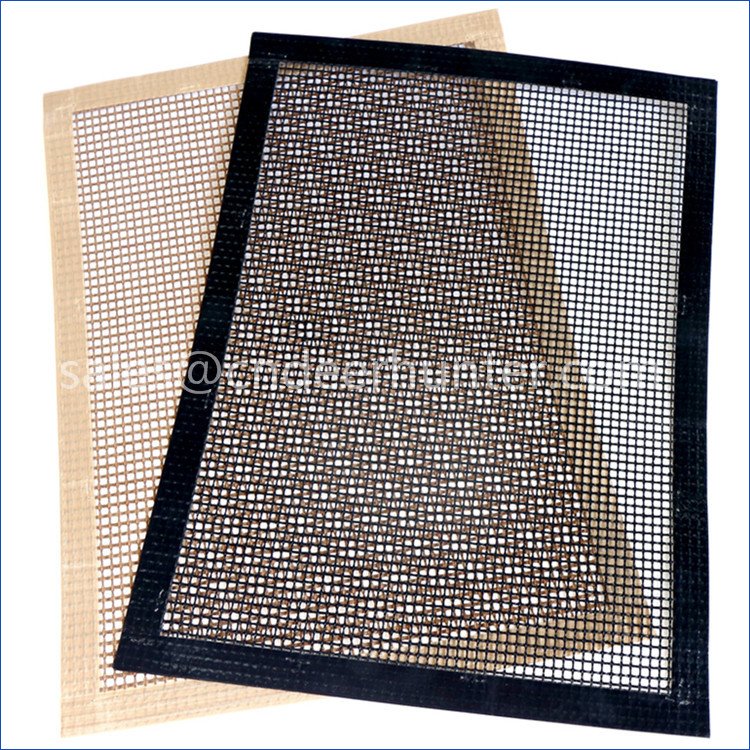 PTFE BBQ grill mat is made from PTFE coated open mesh glass fiber fabric, and made into different sizes, shapes. These Teflon BBQ mats are coated with food grade PTFE, which are designed for baking, grilling, food drying, etc.
Teflon barbecue mesh grill mats are perfect when cooking indoor and outdoor to provide an instantly clean surface to cook on. With one of these mats down, you can prepare a full breakfast in a matter of minutes.
Product Details
| | |
| --- | --- |
| Product | PTFE Coated Fiberglass Mesh |
| Standard size | 33*40cm, 40*50cm, diameter 36cm |
| Color | Black and Brown |
| Mesh size | 4*4mm, 1*1mm |
| Remarks | Other sizes can be customized on requests |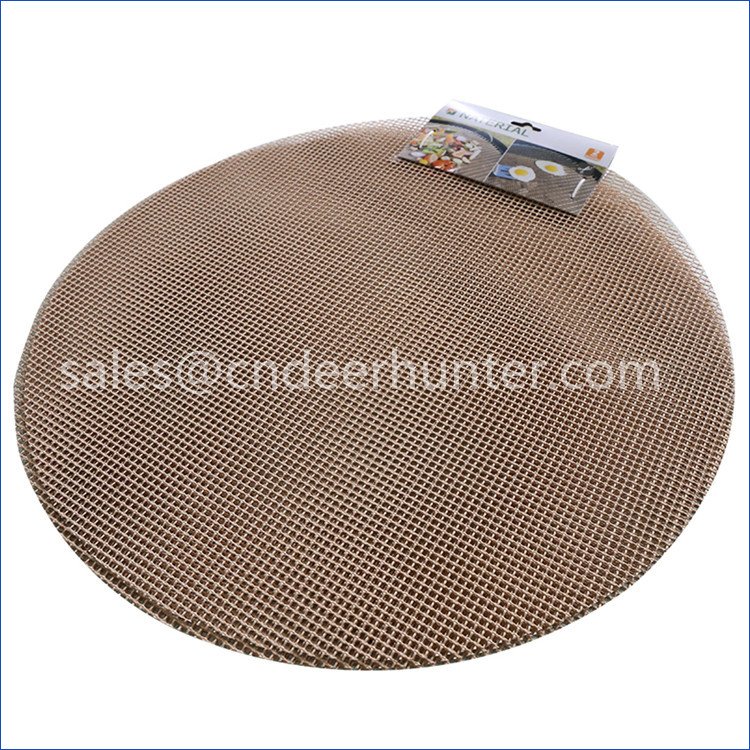 * All new Teflon cooking sheet is designed with improved heat conductivity for those perfect grill lines. Instead of BBQ sauce causing food to stick and become mangled or burnt, it will flip over easily to remain intact, and cook to perfection.
* Far more superior than other PTFE BBA grill mesh mates. This mat is PFOA free and materials have been tested for FDA recommended tests
* 100% PFOA free materials and premium PTFE Fiberglass coating, no PFOA, or other dangerous chemicals! Certified as safe by the FDA approved and guaranteed by a lifetime warranty. Heavy-duty, durable, reusable, and long guarantee.
* Makes grilling anything easy and ends messy grill clean-up entirely! These PTFE BBQ mesh grill mats are safe for use on the top shelf of your dishwasher, clean-up is a breeze
* Used can be perfect for Gas, Charcoal, Propane, Electric BBQ Grills Fire Pits, Oven, or Smoker. Also can be cut to fit your particular grill or oven perfectly. Grill meat, vegetables, fish, shrimp, pizza, even pancakes, bacon.
Common Technical Parameters
Item

Color

Fabric weight
(g/m²) ±3%
Total weight
(g/m²) ±5%

Tensile strength (N/5cm)±5%

Mesh size

warp

weft

mm

ME003

Black

395

545

1350

1700

4*4

ME004

Beige

395

545

1350

1700

4*4

ME008

Brown

414

570

1800

3000

4*4

ME012

Black

470

630

1800

3000

4*4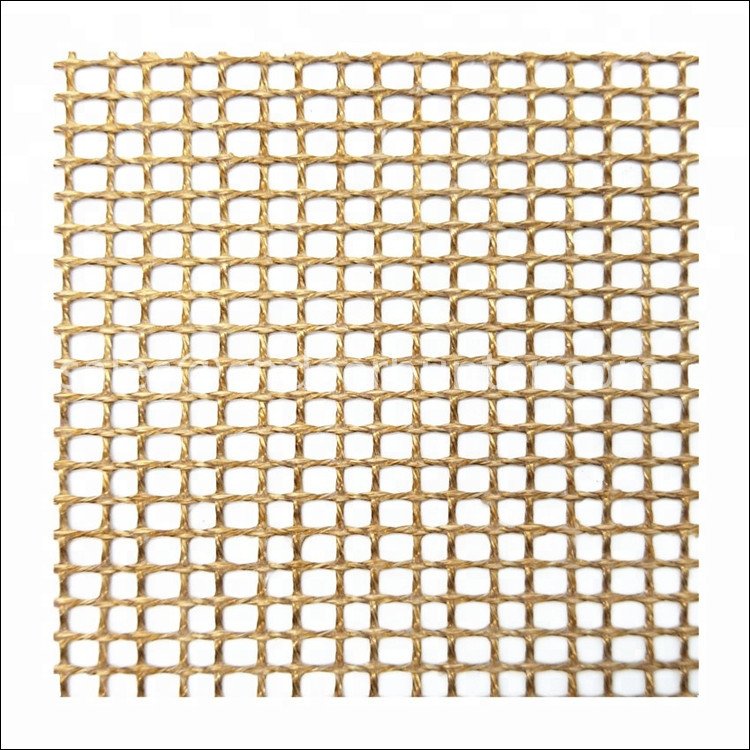 Other mesh sizes are also available from us.
Product Features
1. 100% non-stick surface, easy to clean, fat-free cooking.
2. Reusable, alternative to metal grids.
3. Cut into sizes as customer's needs.
4. Max working temperature up to 260c.
5. Food grade and non-toxic.
6. Used for home and outdoor barbecue.
7. Used not only for BBQ mat but also used in oven and microwave.
8. Ideal for cooking vegetables, fish, meat.
9. Dishwasher safe -You can use it as a pizza mat; just trim the right size to fit for your needs.
10. It does NOT absorb odors or transfer flavors.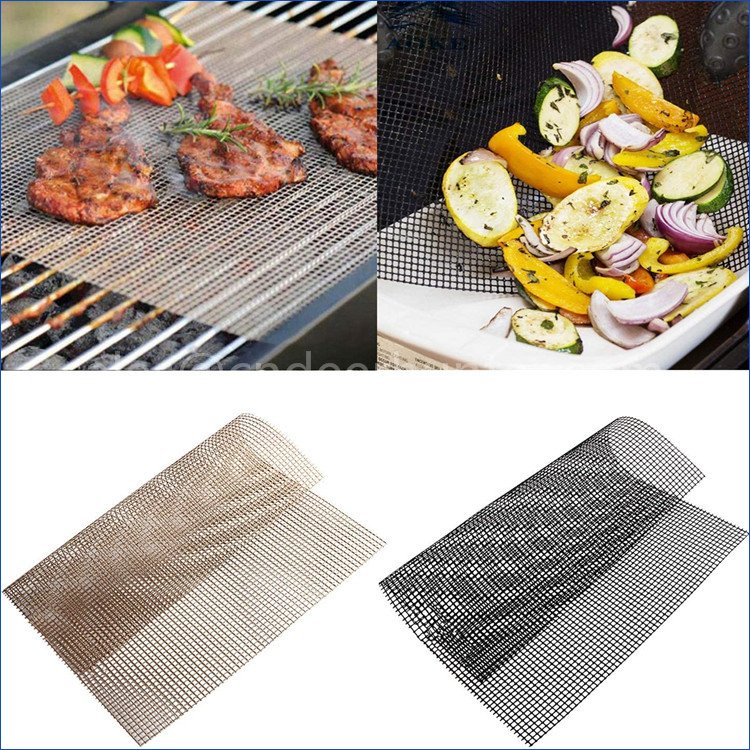 Product Display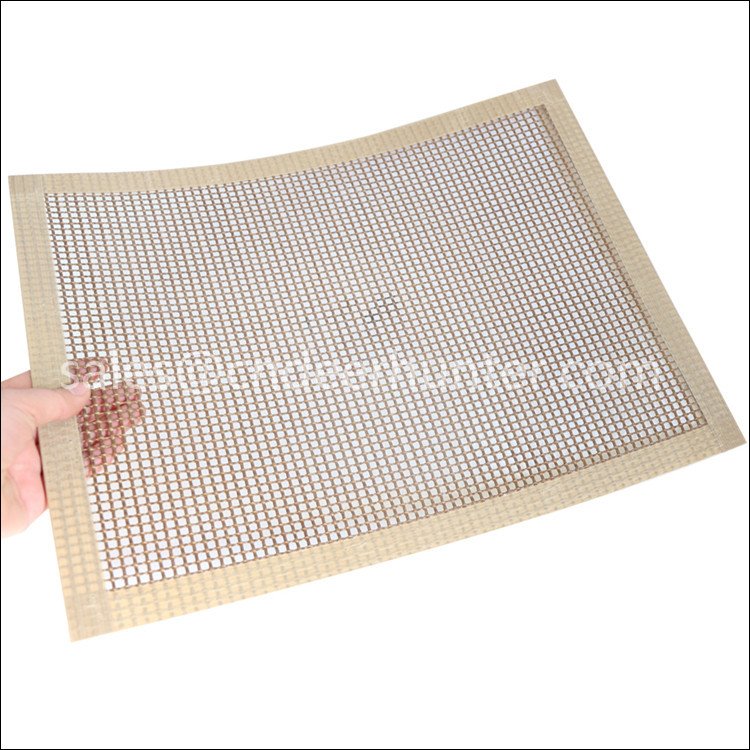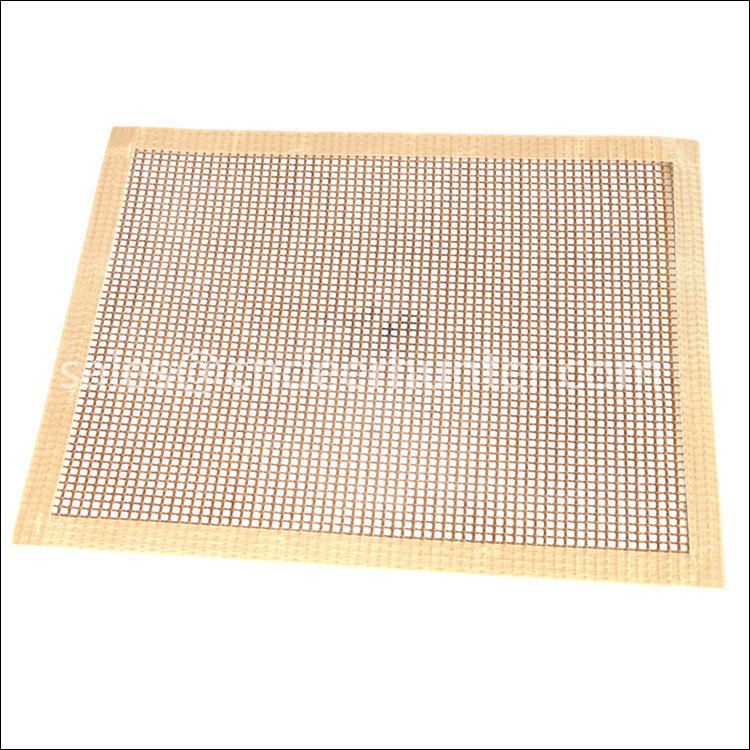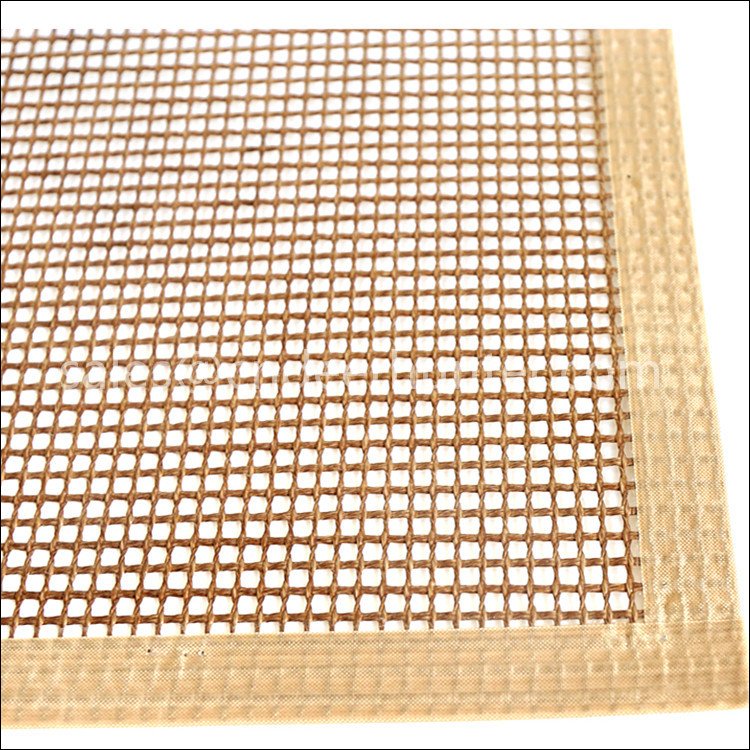 Product Applications
* Food heating
* Used as oven mat, BBQ mat, etc.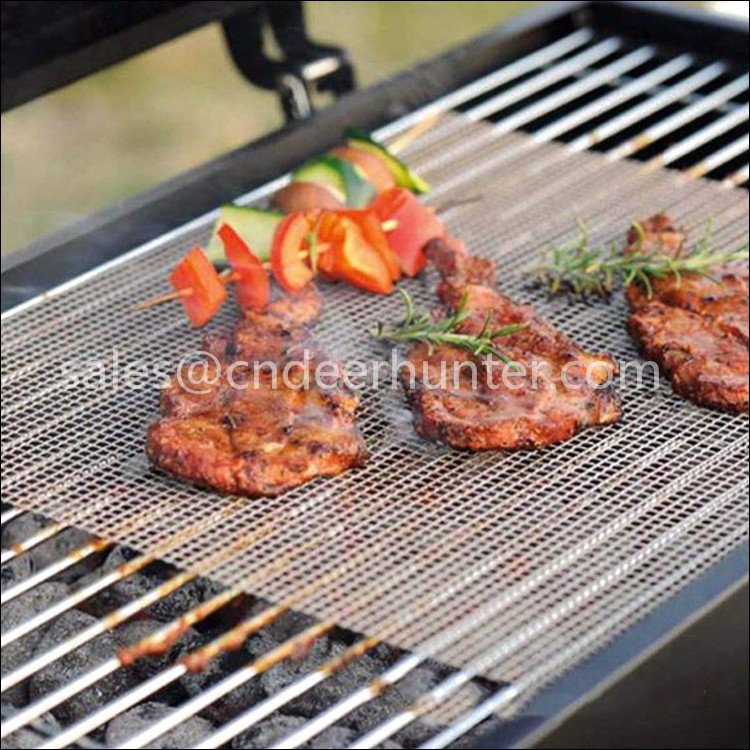 Attention
A washing method: You can wash PTFE BBQ baking dish with warm soapy water, or please clean the top rack of the dishwasher. Using a tender hairbrush, please do not burn yourself in a residual substance, if necessary. You dry it with tender cloth, and please flatten it when you do not use it.
Customer questions & answers
1: Can this BBQ baking dish be used in an electric oven?
* Yes, it is a barbecue tool. This product is suitable for most ovens, and its main feature is non-stick.
2: Are these dishwasher safe?
* Yes.
3: Is it burning with fire?
* It can't be used on open flame.
4: Are there harmful substances?
* No PFOA, silicone or other hazardous chemicals.
5: What are your contact details?
* You can email us at sales@cndeerhunter.com or phone us on +86-13823789007