Silicone Membrane Sheet For Vacuum Press
As technology progresses, DH2211 silicone membrane sheet delivers high performance and long life span at extreme temperatures. It has been the ideal vacuum forming membrane material for bending, laminating and veneering used in wood door vacuum press table machines. For DH2211 is growing popularity among customers all over the world, China Deer Hunter has been regarded as one of the leading silicone membrane sheet suppliers and manufacturers. Our silicone membrane sheets are mainly used in woodworking, glass and solar industries.
Silicone Membrane Sheet For Vacuum Forming Press Table Machine - DH2211 Thickness 3MM Textured Surface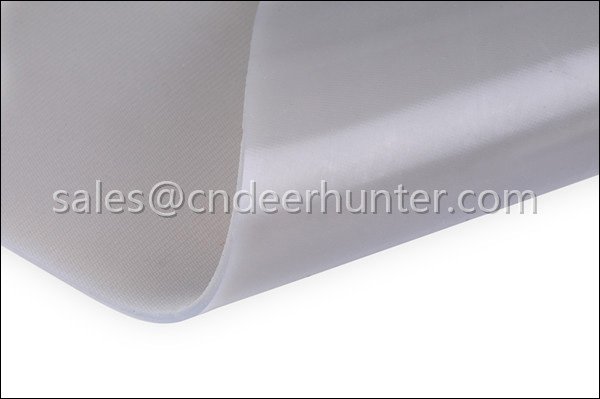 Silicone membrane sheet DH2211 with high tear resistance is designed for pressing and forming workpieces at high temperatures. An example may be forming of materials like Corian, LG Hi-Mac, etc. The temperature resistance of the sheeting is 250°C and its elasticity to 860%. The sheeting widths are available from 500mm to 3800mm. We can supply customized silicone rubber membrane in many dimensions.
Below are some sizes that our customers ever purchased from us.
| | |
| --- | --- |
| Size | Surface |
| 2300 x 23000 x 2mm | smooth/smooth |
| 3200 x 3400 x 2mm | smooth/smooth |
| 2000 x 20000 x 2mm | smooth/smooth |
| 1500 x 12200 x 2mm | smooth/smooth |
| 1500 x 15200 x 3mm | smooth/smooth |
| 1800 x 10000 x 3mm | smooth/smooth |
| 2000 x 6700 x 3mm | smooth/smooth |
| 1600 x 18000 x 1mm | smooth/smooth |
| 1750 x 3400 x 3mm | smooth/textured |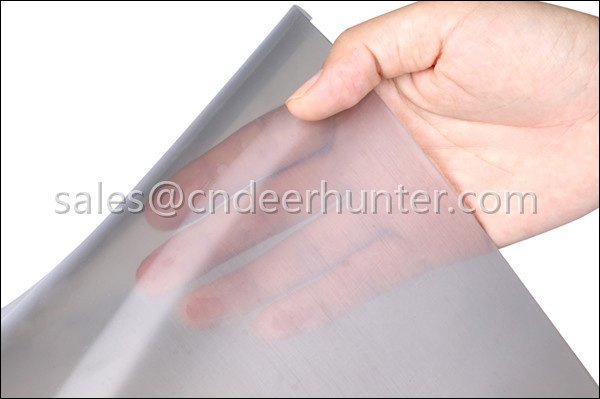 Vacuum Forming Membrane Facts
* Manufactured in a range of thicknesses from 1mm to 4mm
* Max width up to 3.8m wide on selected products
* Shore A hardness from 40-50
* Thermally stable over a wide range of temperatures (-60°C to 250°C)
* Standard color – Gray transparent
* Surface can be smooth/smooth(THK 1mm/2mm/3mm) and smooth/textured(THK 2mm/3mm)
Area of application
- Membrane vacuum presses
- PVC foiling
- Venergin by natural vener
- Bonding laminates
- Solid surface solid-state mods such as. Corian, Staron etc.
- Thermoplastic moldings of PVC, Plexi elements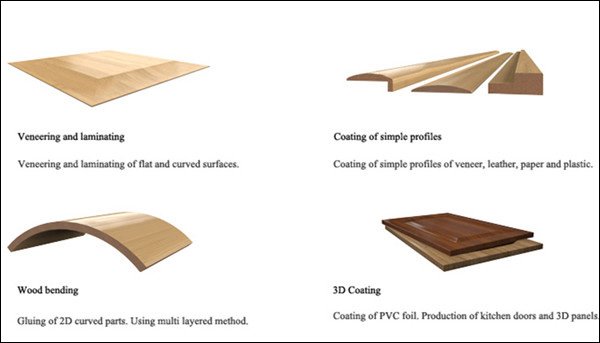 Technical Data
Type

DH2211

Thickness, mm:

1, 2, 3

Tolerance of thickness, mm:

+ / – 0,4

Width, mm:

500~3800

Density, g/cm3 :

1,25 + / – 0,02

Working temperature, max °C:

250

Tensile strength, MPa:

11.5

Hardness, SHA:

45 + / – 5

Flexibility, %:

860

Tear strength, N/mm :

45

Colour:

Gray trans

Surface:

Smooth/Smooth

Smooth/Textured
Why Choose Deer Hunter Silicone Membrane Sheets & Rolls?
Our silicone membrane sheets are unrivalled. Being the manufacturer allows us to formulate, manufacture and supply the best quality silicone sheeting and rolls in the industry, at competitive prices.
With a vast array of silicone grades available, we work closely with our customers to design and provide silicone solutions to many applications and specific requirements. Our in-house silicone compounding facility gives us a competitive advantage and is equipped with some of the largest state of the art processing systems in China. It currently processes in excess of 5000 tonnes of silicone rubber each year whilst maintaining full quality control and material integrity at every stage of the process. This means the highest quality is guaranteed and something that we represent globally.
Using the latest state of the art processing equipment, Deer Hunter silicone membrane sheet is manufactured to the highest quality on calendered sheeting lines equipped with automated laser gauges for the tightest dimensional controls.
And you can contact us by email at sales@cndeerhunter.com
Mobile/Whatsapp/Wechat: +86-13823789007
Skype: FULLCHANCE100