Anti Static Mats For Table
Anti Static Mats are also known as ESD Mats (Electrically Static Dissipative Mats) and are created with durable materials for the safety of employees while working with and around electronic components and assemblies. Anti-static mats are designed to drain static charges from items placed on its surface, while protecting the surface of ESD sensitive devices from wear and tear. Anti-Static matting also protects the surface of sensitive devices from abrasion during processing.
The word "anti static mat" is typically used to refer to a two-ply (meaning two-layer) rubber mat. It is comprised of two layers: a top static dissipative rubber layer and a bottom black carbon-loaded conductive scrim layer.
The double-layer structure rubber pad is made of light color on the surface layer, the conductive material is antistatic agent, the black layer on the bottom layer, and the conductive material is made of carbon black. It is flat, non curling, unaffected by moisture, effectively prevent erosion, chemicals and high temperatures, and is easy to clean and maintain.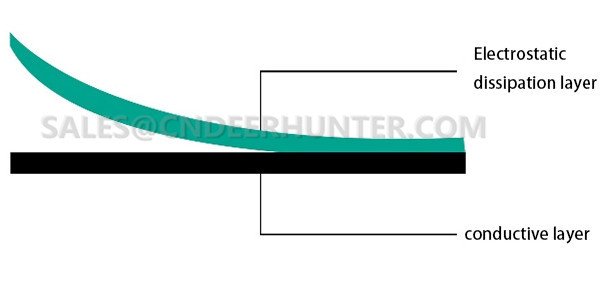 Green surface is used to store and absorb static electricity around the desktop, and it resistance is 1*106 ~ 1*109Ω/sqm. Black bottom surface is conductive layer 1*103 ~ 1*105Ω/sqm, because it is conductive, it will quickly discharge the absorbed static electricity.
ANTI STATIC MATS FOR ELECTRONICS
Protect your electronic devices. Transfers static charges from work surface to ground.
Specifications:
Material: NBR (Nitrile butadiene rubber)/neoprene
Surface Treatment: Glossy or Dull
* Black surface can be smooth or cloth impression
Structure: Two layer composite
Color: Apple Green/ Black/Blue /Brown /Gray /Green /Yellow or make-to order
Size: Thickness (2.0-5.0) mm*Width (0.6, 0.8, 1.0, 1.2m)*Length (10m/20m)
Technical Reference:
| | |
| --- | --- |
| Surface Resistivity: | 1*106 ~ 1*109Ω |
| Bottom Resistivity: | 1*103 ~ 1*105Ω |
| Volume Resistivity: | 1*106 ~ 1*109Ω |
| Breaking Elongation: | 150-300% |
| Static Dissipative Time: | <2S |
Why us? (Our Quality & Services)
1. Free samples could be provided for customers;
2. We keep some regular commodity in stock and we can support small orders;
3. We can also customize the items to fulfill different requirements;
4. We provide good quality products with a competitive price;
5. Our boss has been in this business for more than 20 years, and we have a strong research and development team now.

Choosing Rubber Anti Static Mats: What You Need to Know
One of the most essential pieces of any clean room or manufacturing environment is the antistatic mat.
As with most fundamental ESD products, matting comes in a variety of different forms and fashions and composed of different material composites.
Which kind of Anti Static Desktop Mat is best for your organization will ultimately depend on your company's specific needs.
This guide weighs the pros and cons of the following:
* Vinyl mats
* Rubber mats
* Table top mats
* Floor mats

We're here to help guide you, with this free, downloadable resource.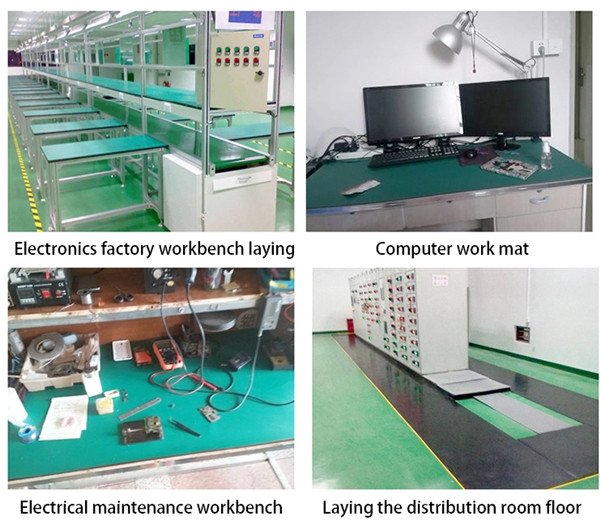 Many Colors Available For Anti Static Mats
And you can contact us by email at sales@cndeerhunter.com
Mobile/Whatsapp/Wechat: +86-13823789007
Skype: FULLCHANCE100